Saxophone Lessons
For people wishing to learn to play the sax in the Manchester and Cheshire area, I can offer tuition in technique, reading, theory and improvisation.
I have played many styles of music professionally, so whatever the student's tastes, I will be able to give them a solid grounding, whether they wish to play with other musicians or purely for personal enjoyment. I can also tutor for grade exams.
Beginners are very welcome, please don't worry if you have no previous knowledge of music, lessons will proceed at your pace with no pressure.
For students of other melody instruments, I am able to offer lessons in Jazz improvisation providing there is a reasonable level of technical ability and some knowledge of scales.
New! In response to requests from students I have recorded some playalong tracks which enable a musician to play fours with a teacher and improve their improvisation skills. Aimed at beginner and intermediate level players, there are four 12 bar blues tracks in easy keys and the standards Summertime, Autumn Leaves, St Thomas, two versions of Blue Bossa and Watermelon Man all recorded with gaps for the student to play an improvised response to the teacher's line. If you would like to purchase these tracks, please contact me at [email protected] to arrange a transfer of £10 and you will receive a Dropbox link to download the files
Online lessons are available via Facetime and Skype

I can also offer online lessons via Facetime or Skype to students in other areas. Watch the video opposite to find out more.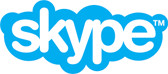 Here are some websites that might be useful to anyone learning the saxophone

Macclesfield Music Centre runs ensembles for players of all levels, the atmosphere is friendly and informal.
Jazzwise Jazz news, reviews, gig guide and more
Jazzbacks great quality backing tracks made by real musicians
Standardstrax Backing tracks with a good selection of Jazz
Karaoke Version Mixed backing tracks, Pop, Soul, Jazz with the option to alter keys and customise
Cafe Saxophone A friendly forum for discussion of Saxophone related topics
Youtube many videos of musicians to learn from
Saxophone Hire Good quality instruments at reasonable prices
Woodwind and Co Expert repair shop in South Manchester
Curly Woodwind Friendly Sax sales and repairs in Liverpool
Windblowers Excellent woodwind shop in Nottingham
Sax.co.uk Extremely helpful staff, London based
Some tips for people new to online study.
© Copyright Alison Diamond - 2022